Boat Club
From complete novice to the most experienced sailor
Fairview Boat Club gives you the most flexible and highest quality membership for sailing yachts & powerboats.
How can we deliver this unrivaled package and "What's behind the Scenes"?
We are the oldest and most respected fleet operator in the Solent with over 30 years of experience having grown from a single yacht in 1988 to a fleet of over 40 yachts & powerboats today.
Our standards are the highest in the industry and we are always looking for ways to offer more. Every yacht and powerboat goes through a complete inventory check along with full checks on all equipment, checking over 60 working parts from toilets to navigation equipment etc.
You never have to rely on the ability of the previous user or the levels of their cleanliness as we also fully valet each boat inside and out prior to every use. Our onsite office and workshop are central to our operation in Port Hamble and our staff are some of the most experienced in their field.
Simply pay £495 per month
Your pounds are converted to points (£1 = 1 Point)
Up to 40% off retail prices depending on when you book your boat. 
You can also spend your points on: RYA Courses, Bespoke Training, Sailing Holidays Abroad, Sailing Clothing & Sailing Equipment
If you run out of points don't worry, you can simply top them up.
"The boat club in itself is a great way to enjoy sailing without the admin! However, it's the team at Fairview who really make it work. Maintaining the boats to a great standard and ensuring whatever you need is to hand. Thanks guys, I look forward to another year of hassle free sailing"
Do I need sailing experience?
No, you can start your membership as a complete novice and book a professional skipper to assist you in building up your experience. You can also spend your points on RYA courses and bespoke training.
How many days sailing will I be entitled to?
With up to 40% off the amount of Points a day's sailing costs varies depending on the time of year. Short notice bookings also benefit from lower rates, but are subject to availability. You can therefore plan your year's sailing around your schedule and also enjoy heavily discounted rates at certain times of the year. If you spend all your points on last minute sailing you can enjoy more than 40 days sailing each year.
What happens if I don't have enough points?
Simply top up you points by making an additional payment.
What happens if I don't spend all my points?
Because there are various ways to spend your points, we would hope you don't have to ask this question. However if you find yourself with excess points at the end of your contract then you can apply for 6-month roll over. All applications are at the discretion of the management. 
How do I find out how many points I have left?
At the end of each month we will send you a points – usage statement. Otherwise to find out how many points you have left, all you need to do is email us for an update.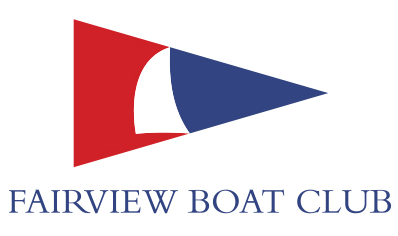 All of your needs are met in one superb offering, which is more flexible and less complicated than others, and delivers more to you as a valued member and all for the exceptional price of just £495 per month.
How we measure up against other membership schemes
| | | |
| --- | --- | --- |
| Benefits | Fairview Boat Club | Other Membership Schemes |
| Cost | £495 p/m | £780 p/m |
| No joining fee | ✓ | ✗ |
| Free induction | ✓ | ✗ |
| No security deposits | ✓ | ✓ |
| Flexible usage | ✓ | ✗ |
| Allocation by rota | No | Yes |
| Unused points/allocation | Roll Over | Use it or lose it |
| RYA courses included | ✓ | ✗ |
| Fairview bespoke training | ✓ | ✗ |
| New/Nearly new boat refers to | Up to 4 years | Up to 6 years |
| Safety standards exceed Code Of Practice | ✓ | ✓ |
| No cancellation charges (T&C's apply) | ✓ | ✓ |
| Breakdown cover 24/7 | ✓ | ✓ |
| Out of office hours support | ✓ | ? |
| Onsite RYA theory training class room | ✓ | ? |
| All maintenance inc berthing at MDL Marinas | ✓ | ✓ |
| Yachts are professionally valeted prior to each use | ✓ | ✗ |
| Yachts professionally checked prior to each use (All mechanical & electrical items) | ✓ | ✗ |
| Social events | ✓ | ✓ |
Find out more about the Fairview Boat Club